GALP GETTING 100% DIGITAL
Creating a unified touchpoint for everything Galp.
Users in the first three months

10 000

Best Energy Website 2018 WebAward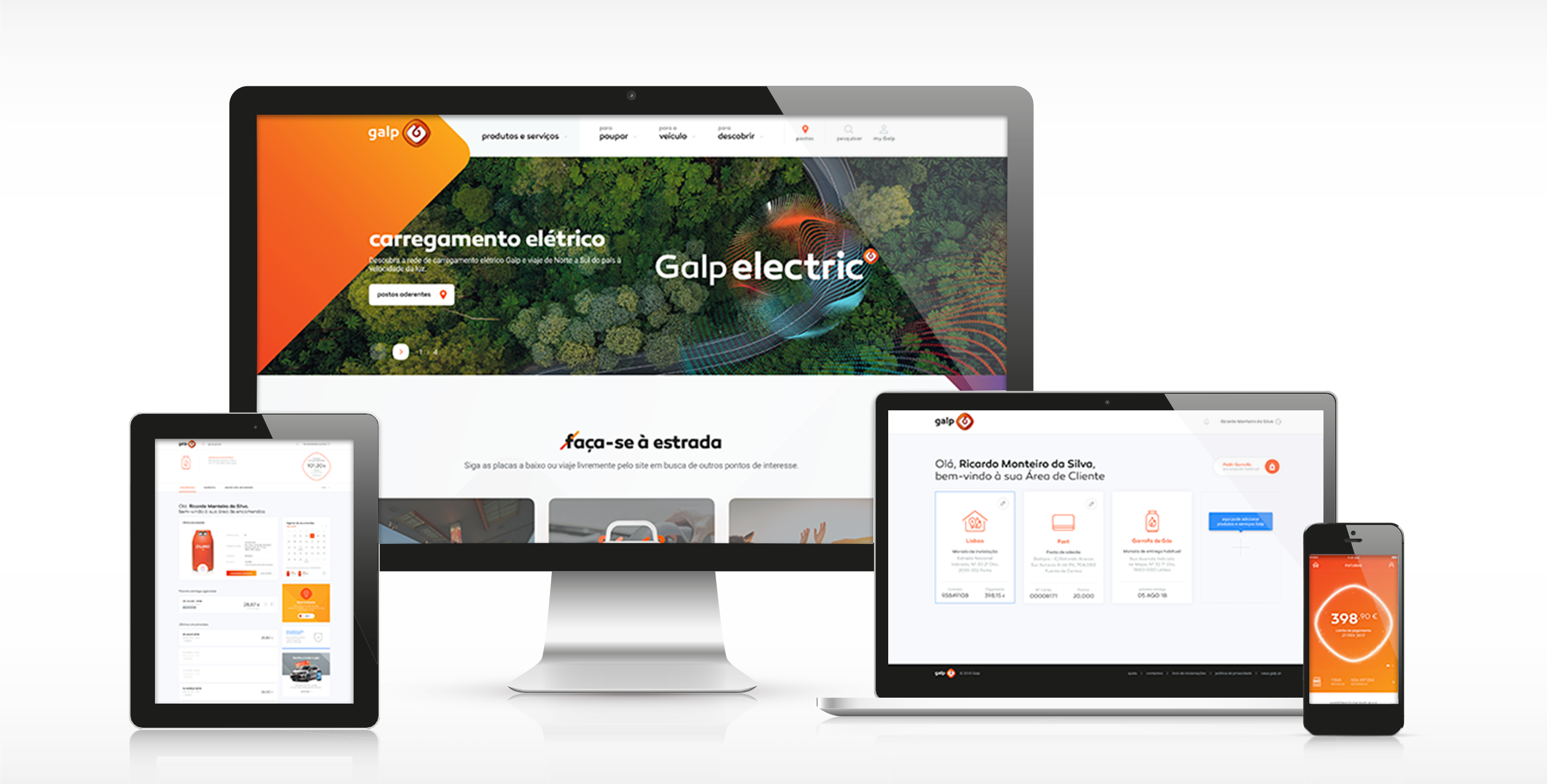 Galp is one of the biggest diversified energy suppliers in Portugal, offering gas, electricity and utilities. The company has been undergoing a digital revolution to comply with their new consumer-centric strategy.
In short: create a one stop shop for Galp.
Though it offers so many energy needs and respective services, Galp lacked a unifying solution: a tool that would allow every home customer to easily manage every single one of their services from anywhere, anytime, while funneling, at the same time, potential customers.
The challenge meant integrating information from several services and sources for current customers, and providing the means for other consumers to quote and subscribe Galp's services.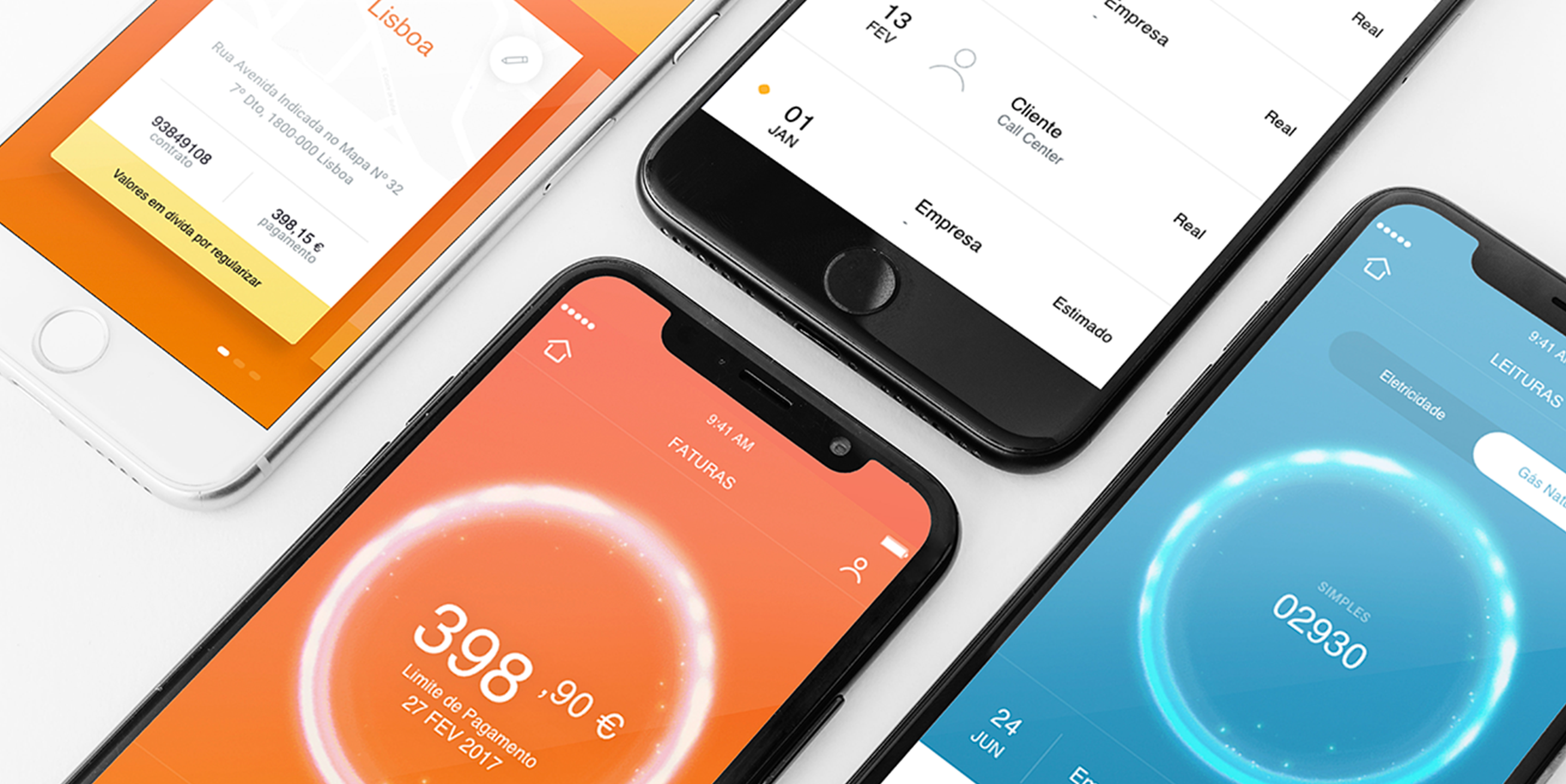 We created casa.galp.pt, a site that operates on two different levels: as a portal for current and potential customers, and as a client area. On the first level, consumers are able to know more on our gas and power solutions, regulatory and institutional information, use a energy simulator, report and search for network failures, and much more.
For current costumers, the website allows access to a second level that hands the keys to self-sufficiency, allowing them to manage their gas or power contracts, revisit consumption history logs, check current and previous invoices, submit meter readings, and even consult payment info. This helps decrease customer service requests and makes life around Galp's services much, much easier.
As the platform provided an integrated view on all of Galp's costumers services, it also becomes a new opportunity for Galp in terms of cross and upselling, generating a new revenue stream.
An app that mirrored casa.galp.pt's primary services was also developed, providing a better solution for on-the-go clients and a truly convenient way to submit meter readings.
In short, casa.galp.pt embodies the digital transformation that Galp needed, creating new business opportunities, decreasing customer service requests and making life easir for each and everyone of Galp's costumers.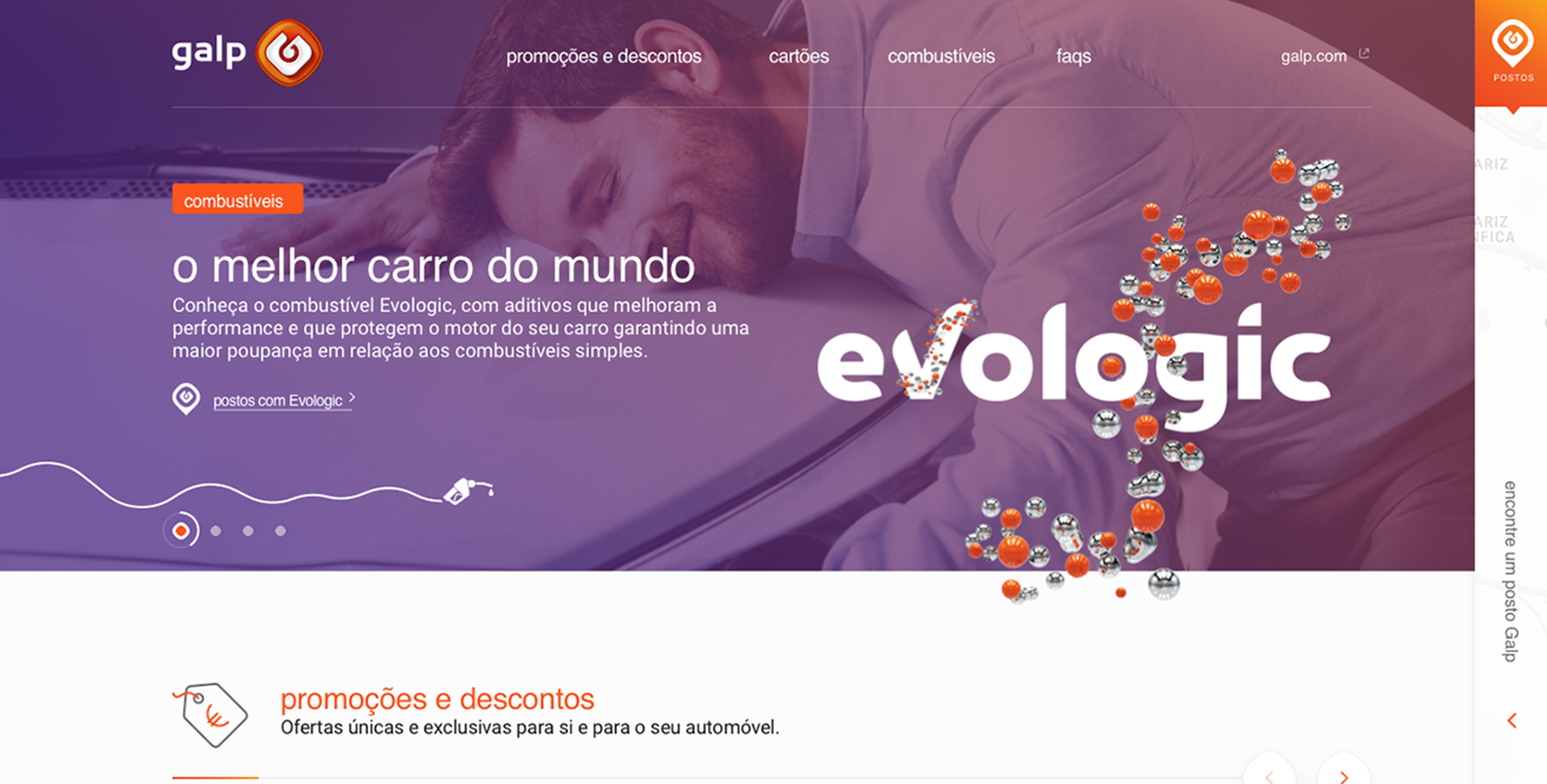 Apart from potential business results, casa.galp.pt was awarded a Five Star award ("Prémio Cinco Estrelas") for its client support in the energy supplier category and received the award for Best Energy Website on WebAward's 2018 edition. Three months after its go-live, the client area has already amassed over 10.000 users.
Vue JS
Drupal
Azure API Management
Azure AD B2C (Using Open Graph)
SOAP & REST
Swift 4
Java
Google Speech for Voice Recognition
Google View for OCR